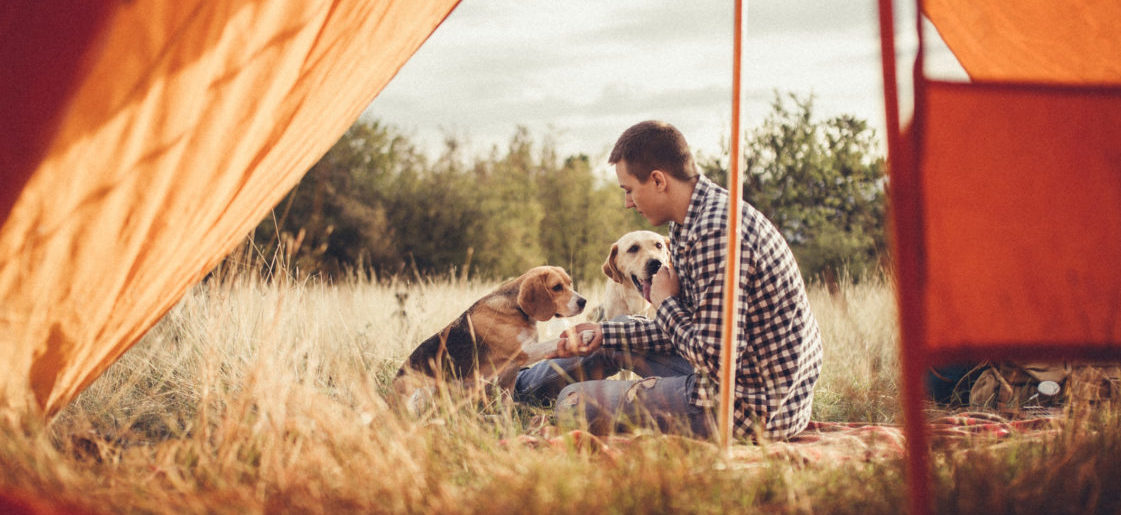 I don't know about you, but I already have a few campsites booked for the summer! Looking forward to seeing you all out there with your pets as well. But, before booking your sites make sure you know if they are pet friendly, and if so, what are the rules!
First of all, make sure your four-legged friend is allowed on site. Most Provincial and National campgrounds allow pets, but better safe than sorry, so check the regulations of the specific campground you're going to!
Understand your pet. Some campsites can be rather busy and may cause some anxious or aggressive behaviour. Make sure your pet can handle it well or look for more isolated campsites.
Bring all the supplies you may need for your pet, such as a leash, cable, and anchor, poop bags, extra food, treats, and bowls, as well as their favourite toys!
Last but not least, please make sure tick and flea treatments are up to date! Ticks can transmit a number of diseases to our four-legged friends and us!
If you want more information on these diseases as well as flea and tick treatment options, make sure to come for a visit and talk with one of our Doctors at the Leduc Animal Clinic!
Happy camping everyone!
By Dr. Alysson Macedo